Upcoming Events
We are proud to be a part of your community. Below is a list of events, activities and seminars that we are involved in.
October 2019 Events
A Walk to Remember
Oct 6, 2019 01:00 PM to Oct 6, 2019 03:00 PM
This annual memorial walk is the first Sunday in October. It is for all parents and families who have lost children at any time, either in the recent or distant past because of miscarriage, stillbirth, infant and childhood death. It is also for those caregivers who are involved in the lives and support of these families. The walk is co-sponsored by the SwedishAmerican Foundation.

For more information, please call:
Fitzgerald Funeral Home & Crematory
(815) 226-2273
Click link below for Brick Order Forms. Order forms due no later than July 18, 2019.
November 2019 Events
Memorial Luminaria
Nov 23, 2019 04:00 PM to Nov 23, 2019 06:00 PM
This annual program is held in November, the Saturday before Thanksgiving and is a chance for all area residents who have experienced the death of a loved one to come together in remembrance. Families are encouraged to personalize and decorate their loved one's luminary bag with photographs, poems, letters or any artistic decoration. The funeral home provides the bags, candles, markers, glue and stickers. At dusk the luminaries are placed outside around the funeral home followed by a memorial program honoring our loved ones. Refreshments are provided throughout the evening. It is a very special time for reflection, sharing and remembrance.
For More Information, Please Call Us At:
1-815-226-2273
~ A Special Invitation to Light a Candle of Love ~
The family & staff of Fitzgerald Funeral Home & Crematory invite you, your family and friends
to join us for a special time of remembrance at our 19th Annual Memorial Luminaria on
Saturday, November 23, 2019 from 4:00 p.m. - 6:00 p.m.. A brief program will be held
at 5:30 p.m. in our Mulford Chapel, 1860 S. Mulford Rd. Rockford, IL 61108
We encourage families on that day to come and personalize luminary bags in memory of their
loved ones with photographs, poems and other decorations. If you prefer to decorate your bag at
home, you may stop by the Mulford Chapel during business hours and pick up a luminary bag.
Refreshments will be provided.
~ Remember the love and life shared ~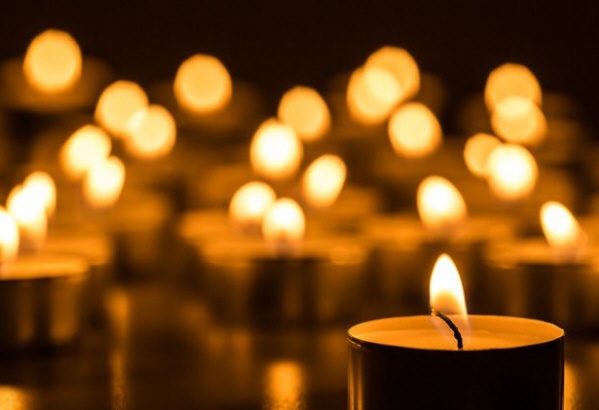 December 2019 Events
Angel Hope
Dec 6, 2019 06:00 PM
This annual (national) program is held on December 6th at 6:00 p.m. every year. Fitzgerald Funeral Home & Crematory staff members join with representatives of Rockford Memorial Development Foundation, Rockford Health Systems, Swedish American Hospital, OSF St. Anthony Medical Center, Haven Network and other community members for a Candlelight Vigil and Remembrance Ceremony. This event is held in the downtown river front area in Millennium Park.